Networks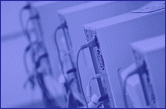 We offer a full design and build package for business. From initial consultation through structured cabling specification, design and installation, to Hardware installation, configuration and commissioning and ongoing support.
PC Jen has installed, and maintains Networks in a wide range of market sectors from small businesses with two or three workstations to multi-national corporates.
Hardware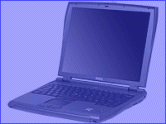 As well as our standard range of PC's, PC Jen specialises in sourcing and distributing market-leading brands such as Dell, Compaq and IBM, both new and factory-refurbished equipment is always available.
Software
OEM software (only sold with new PC's) is available at competitive prices.
Custom PC Builds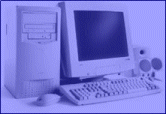 We love Computers! As well as our standard range of PC's, we welcome the opportunity to work with clients to produce machines to your exact specification.
Whatever your interests be it Music, Digital Art, Video Capture and editing, we can help you put together the machine which fits your needs.
PC Upgrade
At our in-house technical facility, we have the capabilities to upgrade most models of PC moreover, we don't just upgrade, if you have a problem, bring your machine in to us and our technical staff will be happy to discuss any issues regarding your machine offering sound, impartial advice where requested and solid technical skills when needed.
Internet Connectivity Solutions
As Deerfield authorized resellers, Alt-N authorized resellers and McAfee channel partners, PC Jen can provide solutions such as low cost Email Servers, Internet Firewalls, Fax to the Desktop and Anti Virus software for single user to corporate networks.
Support
PC Jen offers full on-site system support.